The Cross-Cultural Kaleidoscope®
Given the multi-cultural nature of societies and workplaces, and the working practice of virtual teams, it is essential that global leaders, practitioners and educators incorporate the impact of culture into their perspectives. Without this, culture clashes, misunderstandings and worse still stereotyping and bias thinking occurs. This can stifle creativity and innovation and create underperforming teams.

For practioners working in global organsiations.
The Kaleidoscope Demo
Brochure Download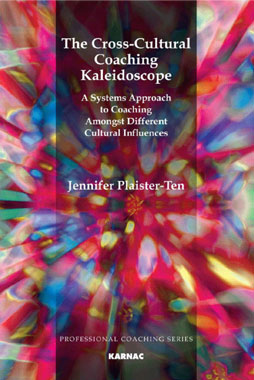 ---
The Cross-Cultural Kaleidoscope®Kit
For those practitioners who want to use The Cross-Cultural Kaleidoscope approach in their practice.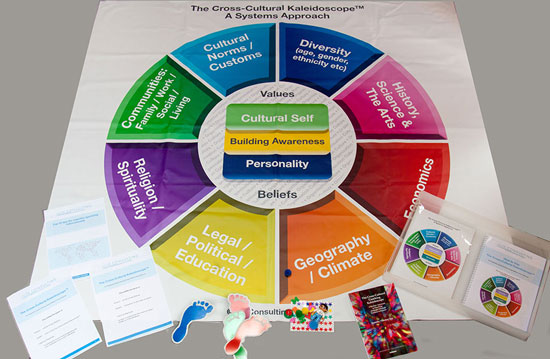 The Advanced Practitioner kit includes:
Copy of the book The Cross-Cultural Coaching Kaleidoscope™: A systems approach to coaching amongst different cultural influences
Top 10 tips include considerations for coaches themselves and for their clients in the context of a global organisation
A durable desktop version of the Kaleidoscope Model and sample 'elements'
A floor mat version of the Kaleidoscope Model
A 'How to Use' manual describing how to know when to introduce it, key principles of use and success stories
---
Other options available

Support packages are also available
1:1 Supervision
1:1 Coaching
Multi-Cultural Team Coaching
Inter-Cultural Workgroup facilitation
Master Classes
On-going consultancy
WE HAVE WORKED WITH PEOPLE FROM 80 COUNTRIES FROM COMPANIES SUCH AS....

"Without doubt the most significant text in the field for a decade"
  Professor David Clutterbuck


"Challenges all of us to think about the impact of culture in our work"
VP Coaching, Talent, Leadership and Organisation Development CoE,
GSK

"The implications for practice are vast"
Co-Director, International Centre for Coaching and Mentoring Studies