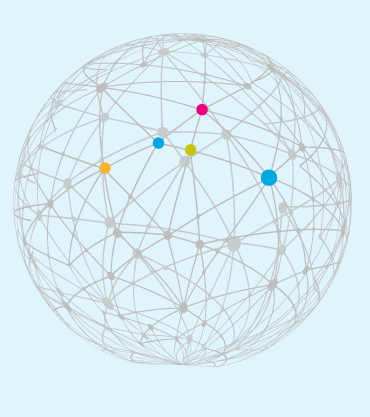 News item reported in 'Coaching at Work,' volume 4: issue 2, page 10
"The world has changed and we must change with it"
M.A. research study echoes words of President Barack Obama
Oxford, UK - 22 January 2009: A research study from an M.A. student at Oxford Brookes University in the UK has reinforced the need for greater cultural understanding; at a time when President Obama in his inaugural address called for even greater cooperation and understanding between nations and the United Nations calls for increases in cultural awareness, knowledge and sensibilities in its 2008 State of World Population Report.
Cross-cultural coaching is "one of the hottest trends" in coaching, according to a statement made by the Association of Coaching in June 2008. However, cross-cultural coaching - sometimes referred to as global executive coaching or inter-cultural coaching - has been, up until this research study, ill-defined and mis-understood.
The study, part of an M.A. in coaching and mentoring practice, was conducted in 2008 by Jenny Plaister-Ten, director of 10 Consulting Ltd, and involved semi-structured interviews with cross-cultural and global executive coaches who collectively had lived in 25 countries and had coached 38 different nationalities across the world.
According to Jenny, "The study highlighted the 'big picture' importance of being able to appreciate different cultural values, degrees of fatalism, self-determination and choice, that reflect differing psychological meanings across cultures. 'Responsibility' for example, holds different meanings in different cultures. In the West it is usually reflected in personal autonomy and represented by personal goals. However, if you are coaching someone from the East, you need to be aware that responsibility is to the group – the team, the family or society - so that goals should reflect collective success-measures."
"Many cross-cultural misunderstandings seem to revolve around communication. Another example from the research drew a comparison between the Brazilian and Chinese approaches to socialising; Brazilian's tend to give a lot of information, whereas the Chinese tendency is to ask lots of questions. (Confucius said it is a virtue to know more about another than to talk about yourself). From this example it is easy to see how cultural clashes emerge, with one side doing all the giving and the other the taking – but both approaches are culturally-bound and reflect cultural norms (that may not apply to every single individual from that culture of course). Cross-Cultural coaching therefore has the potential to work with cultural self-identity and to facilitate the 'unlearning' of cultural responses that no longer make sense for the coachee."
In business, coaching is sought as a personal development tool for senior executives with global responsibilities or during an expatriate posting. It is increasingly utilised during cross-cultural mergers and acquisitions and overseas expansions. Moreover, the emergence of the practice of virtual cross-cultural team-working brings with it an increased need for cross-cultural team-building skills. As budgets are cut and recession bites, retrenchment and repatriation has also increased the need for transition coaching back to the home country.
Coaching has emerged from a Western, largely American, perspective that may not be appropriate across cultures; given the multi-cultural nature of workplaces and societies today and the forces of globalisation. The use of coaching in business has increased in popularity around the world in recent years. According to the European Coaching Survey 2007/2008 conducted by Bresser Consulting, the and accommodate over 70% of all European Coaches. GermanyUK
The main findings of the research include the background, experience and qualities of cross-cultural coaches, methods of building cross-cultural competencies and awareness and an exploration of the cross-cultural coaching relationship. A model of cross-cultural coaching: "The cross-cultural kaleidoscope", provides an approach that cross-cultural coaches may draw upon as they navigate the complexities of the cross-cultural coaching relationship.